About die holders
Die forging metalwork press machines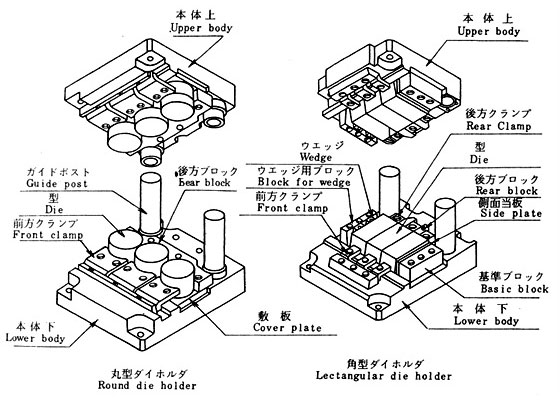 Machines are necessary because it is impossible to move the die, especially the upper die, up and down by human power only. One such machine is called a press. To complete the three stages of "crushing," "rough forging," and "finishing" for example, with top and bottom dies for each process, you need three lower dies and three upper dies.
What keeps these dies fixed to the press machine are "die holders."
Die holders are important not only for fixing the die to the press machine but also as guides that move the die up and down with precision, leading to enhanced product accuracy.
KUSUNOKI DIE HOLDER

KUSUNOKI DIE HOLDER
Kusunoki Die Holders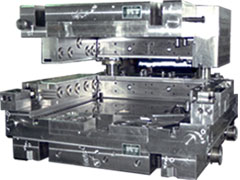 HPC die holders developed for the first time in Japan in 1982 can contribute to shortening the time for die replacement in the forging press, saving power, labor, and space, and dramatic improvement in safety, thus revolutionizing the industry. Our HPC die holders are now installed on over 150 lines in Japan and overseas.
Read more